Ovaj oglas je istekao
Product specialist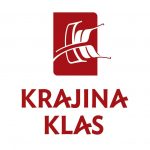 Mjesto: Banjaluka
Poslodavac: Krajina klas d.o.o.
Kategorija: Ostalo
Objavljeno: 2020-02-2727. 2. 2020.
Ističe: 28. 3. 2020.
Pregleda: 1068
Product specialist – managing a product throughout its life cycle
If you are with or without IT background, we offer you an interesting and exciting position in our team. Industry process management software development team by Krajina Klas is looking for a
Product specialist
to join the team.
The software we are developing is a world-class industry process management software and is already powering Krajina Klas to achieve significant savings and optimizations. We want to expand our team in order to optimize our current work and get better organized for upcoming challenges and expected growth.
We are looking for a person who will:
Ensure company produces the right product at the right time to maximize its commercial value
Support sales efforts with in-depth product and business knowledge
Be able to articulate main messages related to product to both, technical and non-technical customers representatives
Have and show a great passion for the product success
Have a keen eye for spotting market trends, recommend enhancements, identify new opportunities
Establish marketing and promotional strategies
Conduct product and sales trainings to marketing team
Maintain a thorough knowledge of the product and offering and willing to inspire clients
You will:
Help ensure excellent product delivery
Review, analyze and evaluate how the product meet the customers` needs.
Document requirements, define scope and objectives and formulate system to parallel business strategy
Be in a close cooperation with all stakeholders both in our company as well as with customers
Educate prospective and current customers on the product
Qualifications for candidate for this position are:
Excellent problem-solving and communication skills to resolve challenges associated with product management
Strong technology, analytical and communication skills are must-have traits.
Result oriented
Works in an organized and structured way
Dedication to details
Making data-driven decisions
Excellent listening skills
Ability to present idea – excellent presentation skills
Eager to learn and to take initiatives
Ability to work independently and within a team
Having experience with this position is considered a big plus!
What We Will Provide
Attractive industry project
Competitive salaries
Personal education and skills development
Domain knowledge
Modern office space
Apply via option "PRIJAVITE SE".
Ukoliko nemate biografiju, motivaciono pismo i pismo preporuke možete ih preuzeti ovdje.
VAŽNA NAPOMENA
Ukoliko se prijavljujete putem e-maila ili poštom, uz prijavu obavezno navedite da se prijavljujete na posao koji ste pronašli na portalu www.banjaluka.com.
SPONZORISANI OGLASI